Welcome to YA Scavenger Hunt! This bi-annual event was first organized by author Colleen Houck as a way to give readers a chance to gain access to exclusive bonus material from their favorite authors...and a chance to win some awesome prizes! At this hunt, you not only get access to exclusive content from each author, you also get a clue for the hunt. Add up the clues, and you can enter for our prize--one lucky winner will receive one signed book from each author on the hunt in my team! But play fast: this contest (and all the exclusive bonus material) will only be online for 72 hours!
Go to the YA Scavenger Hunt page to find out all about the hunt. There are EIGHT contests going on simultaneously, and you can enter one or all! I am a part of the

TEAL TEAM

. Each of the 8 teams will have one grand prize winner that will win copies of all the books on that team!

In addition to that I am also hosting my own giveaway for the winners choice of $15 gift card to Amazon, B&N or iBooks!
If you'd like to find out more about the hunt, see links to all the authors participating, and see the full list of prizes up for grabs, go to the YA Scavenger Hunt page.
HERE'S HOW THE HUNT WORKS:
Directions: Below, you'll notice that I've listed my favorite number. Collect the favorite numbers of all the authors on the

teal team,

and then add them up (don't worry, you can use a calculator!).
Entry Form: Once you've added up all the numbers, make sure you fill out the form here to officially qualify for the grand prize. Only entries that have the correct number will qualify.
Rules: Open internationally, anyone below the age of 18 should have a parent or guardian's permission to enter. To be eligible for the grand prize, you must submit the completed entry form by

OCT 4th

, at noon Pacific Time. Entries sent without the correct number or without contact information will not be considered.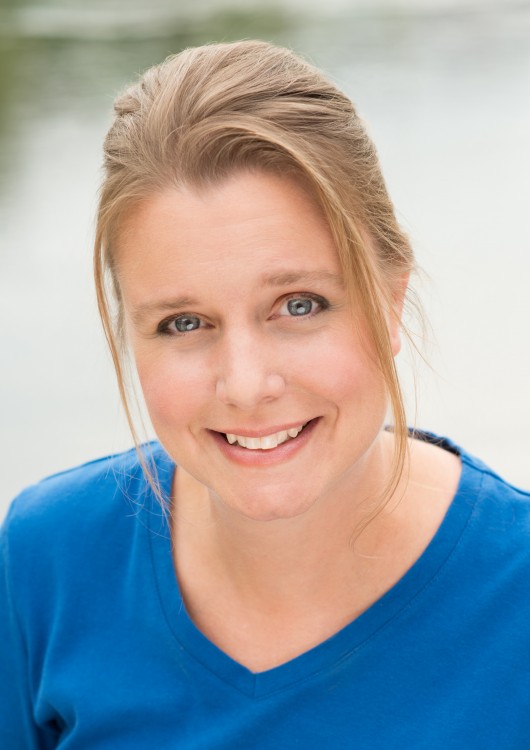 Today, I am hosting Jen Brooks for the YA Scavenger Hunt!

After graduating from Dartmouth College, Jen taught high school English for fourteen years. She holds an MA and MFA in Writing Popular Fiction from Seton Hill University. A competitive hurdler and jumper in high school and college, she coached high school cross-country and track & field for thirty-one seasons. When she's not writing in her office overlooking her back yard pond, you can find her running, hiking, visiting national parks, or going out for ice cream with her husband and son.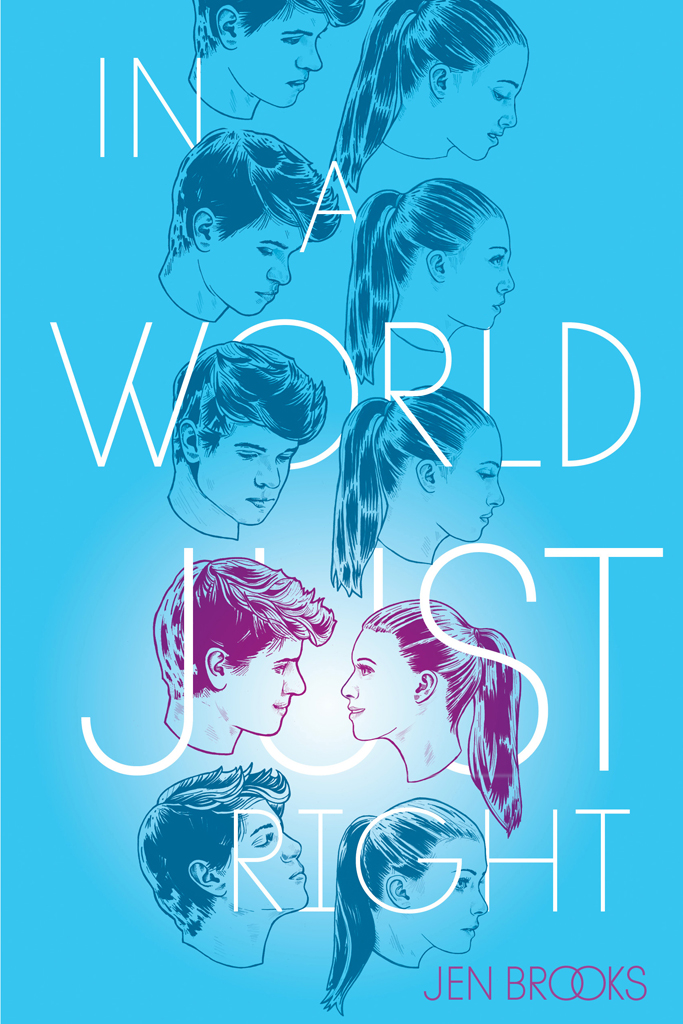 Sometimes Jonathan Aubrey wishes he could just disappear. And as luck—or fate—would have it, he can. Ever since coming out of a coma as a kid, he has been able to create alternate worlds. Worlds where he is a superhero, or a ladies' man, or simply a better version of himself. That's the world he's been escaping to most since sophomore year, a world where he has everything he doesn't have in real life: friends, a place on the track team, passing grades, and most importantly, Kylie Simms as his girlfriend.

But when Jonathan confuses his worlds senior year and tries to kiss the real Kylie Simms, everything unravels. The real Kylie actually notices Jonathan … and begins obsessing over him. The fantasy version of Kylie struggles to love Jonathan as she was created to do, and the consequences are disastrous. As his worlds collide, Jonathan must confront the truth of his power and figure out where he actually belongs—before he loses both Kylies forever.
I was going through my In A World Just Right file folder and found a curious file titled My Real Worlds. I had almost forgotten that this was the story's very first title, because it so quickly became World Maker, which is how it sold to Simon and Schuster, before finally becoming In A World Just Right.
Anyway, I opened the file and found a journal entry written by Jonathan to explain his world-making power to Kylie. I think, subconsciously, it was the inspiration for the poem "My Tree" that Kylie writes. Some of the details became the exact details in the finished book. Some were completely different--like there is no Tess, and the plane crash happened when Jonathan was six.
The original file goes on and on, so here I give only the beginning. If you've read the book, or if you go on to read it, you'll probably appreciate how this is an example of how a manuscript and an author's ideas change over time.
I'm here, finally here, to fulfill my promise. And it's just as hard as I told you it would be. Everyone's dead, no big news, but the place isn't as lonely as I imagined. It's sadder, though, if that's possible. Not too far from here is a grave covered with stuffed animals and balloons.
Since I'm sitting under some old oak tree, I hope six feet under there's nothing but roots and dirt, but I can feel the coffins lying in the ground under the fallen oak leaves. I passed a whole section of them dated in the 1700's. It was easier to read those weathered letters and numbers than it was to read the fresh text closer to where I sit. I still can't bring myself to look on the one you made me come here to read. It's one section over, according to the directions I got.
So it's early, a little after six in the morning, and it's still not really light out. You must think I'm a freak for coming in the half-dark to a place I'm so superstitious about, but I thought it might take me a while to write down everything I want to say.
The truth is, you don't know the real me. At least you don't know the most important thing—my great, big secret. I'm not an undercover prince or a superhero in disguise, though I've been both. What I am, actually, is the weirdest freak of nature you can possibly imagine.
I think I'd better just start with the airplane.
You already know about the crash. The whole world knew about it when it happened. The flight out of Boston should have been the start of a pretty nice vacation, but instead it plunged into Boston Harbor not thirty seconds after the wheels left the runway. My mom and dad and I were supposed to be going to Disneyworld. I was six. They died. Somehow I, and eleven others, didn't.
It took a long time before I was let out of the hospital. Broken bones, induced coma, and all that. I was discharged with only the scars on my arm and face as evidence of the trauma,
pronounced perfectly recovered.
But four months had passed. Summer vacation had come and gone and first grade had just about reached the end of the first quarter. I didn't go home to my house. (I never saw my house again.) I went straight to my uncle's, where he had brought all of my things and made me up a room with everything a six-year-old boy could want. Especially my own TV. I spent a few days alone with him trying to understand my new life, and then he sent me off to Washington Elementary School on Kennedy Street.
My first day I remember nothing but recess. I had tried to enter a kickball game with the other kids, but one of them called me "Frankenstein" and I burst into tears. I had seen my scars in the mirror at the hospital, but somehow, if you can believe it, I'd forgotten they were there. (I don't think my uncle let me look in the mirror the whole time we were alone.) Well, now the image of the damaged skin came back to me. I did look like Frankenstein's monster, and I've never, even after surgeries to help the way I look, ever gotten over that comment. I'm sure no one had a doubt why I grew my hair longer when I got older or why I never wore a tank top or a short-sleeve shirt, even in the summer.
I remember you, Kylie, from elementary school. You never called me names. You never called me anything. There wasn't any reason for us to be friends. The loss of my parents and the horror of my face made me pretty much mute for a few years, and by the time I found my voice and might have been able to be a good friend to someone else, friendships had already been made and sealed without me. I just got used to being alone. By then I had found my real worlds, and this is where I really, really need you to listen. This is what I could never say to you when I had the chance. I can't tell you how many times it was on the tip of my tongue as we sat together in the hospital, but I never had the courage, and you were always so tired.
It can't be too late to fix that mistake. Please don't let it be too late. And please, please don't think I'm a monster because I took advantage of an opportunity I couldn't resist . . .
To keep going on your quest for the hunt, you need to check out the next author! Karen Bao
a Rafflecopter giveaway