It's no secret I'm a Pintrest-aholic. I love that darn site/app. I've been caught a few times in meetings scrolling through and repinning beautiful images. And if you know me, or have
checked out my page
you know I have boards for all 7 realms of my Legendary universe and every book I've got published.
For this week's Relics of Camelot's extra I decided that I'm going to go ahead and make the secret Relics of Camelot board public!
The images on this board are some of the images and prompts that inspired me through out writing and editing Relics. You may be able to figure out some plot spoilers from them..........................
Also, since I'm in an image kind of mood this week, I've got the new postcard art I just put the finishing touches on a few days ago!
What do you think?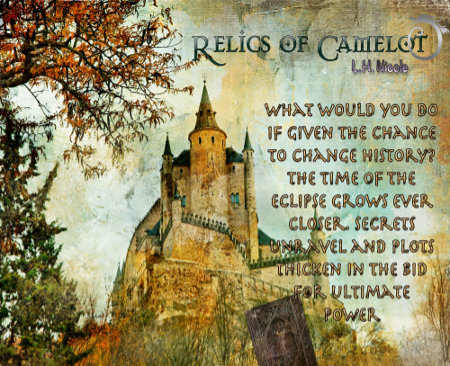 I'll slowly keep releasing art and more teasers for Relics as the weeks go on :)
<3 always LH