I love getting to share my love of books with other book lovers and these hops are such a fun way to discover new literary treasures! I've decided that this time I'm going to share one of my favorite YA series of all time, from my child hood: the Princess Diaries!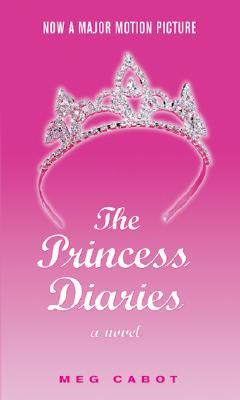 Mia Thermopolis is pretty sure there's nothing worse than being a five-foor-nine, flat-chested freshman, who also happens to be flunking Algebra.
Is she ever in for a surprise.
First Mom announces that she's dating Mia's Algebra teacher. Then Dad has to go and reveal that he is the crown prince of Genovia. And guess who still doesn't have a date for the Cultural Diversity Dance?
Just when Mia thought she had the whole princess thing under control, things get out of hand, fast. First there's an unexpected announcement from her mother. Then Grandmère arranges a national primetime interview for the brand-new crown princess of Genovia. On top of that, intriguing, exasperating letters from a secret admirer begin to arrive.
Before she even has the chance to wonder who those letters are from, Mia is swept up in a whirlwind of royal intrigue the likes of which hasn't been seen since volume I of The Princess Diaries.

But the truth is, Mia spends all her time doing one of three things: preparing for her nerve-wracking entrée into Genovian society, slogging through the congestion unique to Manhattan in December, and avoiding further smooches from her hapless boyfriend, Kenny.


For Mia, being a princess and in love is not the fairy tale it's supposed to be... or is it?
Since I'm featuring the first three amazing books in this wonderful series, I'm also giving away the newest print editions in one prize pack! For my international visitors, sorry, this one is limited to US entrants only.
But never fear, I have a second giveaway that is open internationally--A digital copy of my first book LEGENDARY and the second in series CLAIMING EXCALIBUR!
LEGENDARY (LEGENDARY SAGA # 1)
CLAIMING EXCALIBUR (LEGENDARY SAGA # 2)
Enter the giveaway and enjoy the rest of the hop! I hope you discover some great new books :)
<3 always LH
a Rafflecopter giveaway
<!-- end LinkyTools script –>