If you've read LEGENDARY or CLAIMING EXCALIBUR you know I have several dance scenes throughout both books. I can't help it. Really I can't! So many of the tv shows or movies or even other books I love have romantic or fun dance scenes that never fail to inspire me. It's just so romantic and pretty and intimate and just........sigh.
I myself am not a good dancer, think cliche white girl and you've got me, but when I was in Vienna in October I did learn how to Waltz! Very exciting :) I remember in High school gum class we did a week on dancing and learned a few 16th century dances, but heck if I remember the steps. LOL
The dancing in Sailor Moon and Labyrinth I think have had the most resounding impression with me. Mostly because Tuxedo Mask/Darien/Mamoru and Jareth represent two of my favorite types of heroes.
And who wouldn't want to dance with Prince Eric. Honestly I think he's one of my fav Disney princes!
I personally can't really think of 2 more iconic animated dance scenes for me outside of Sleeping Beauty and Beauty and the Beast. It also helps that Prince Philip and Prince Adam (yes, that is the beast's name!) are my other top 3 Princes along with Eric from above!!!! Can I meet someone once upon a dream and dance through the forest? SIGH
Disney is good at making these scenes intimate that's for sure! Then again so are Channign Tatum--YUMMY--and Antonio Banderas. I mean both guys could easily set off all the fire alarms in the in a five block radius with how they dance! SEXY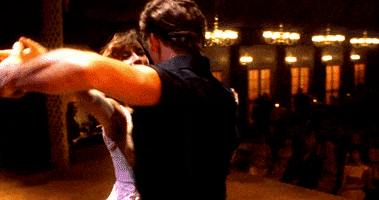 When I think of dance scenes I always think of Footloose and Dirty Dancing. My bestie and I used to watch these movies all the time when we were kids! I'm obsessed, really I am.
As I imagine scenes and plots in my head, I can always see some of my favorite characters dancing together either romantically or possibly in some kind of battle like scenario. (Though they normally turn into straight up fight scenes)
Even my two WIP's have dance scenes already written!
Sailor Moon, Labyrinth, Disney movies, Dirty Dancing, Step Up, Footloose, and so damn many more.............
I blame the dance scenes on them...seriously...I do
Now if this has caught your attention and you're curious to see the dance scenes I've written you can click any of the links here! And LEGENDARY is on sale for only .99 cents so don't miss an inexpensive chance to get to know my King Arthur, his Knights of the Round Table and my Destined One: Aliana!
LEGENDARY: AMAZON
LEGENDARY: B&N
LEGENDARY: iBOOKS
CLAIMING EXCALIBUR: AMAZON
CLAIMING EXCALIBUR: B&N
CLAIMING EXCALIBUR: iBOOKS
And then there is the little matter of my giveaway that's gonna be running until the end of the year! Be sure enter for the gift card or the signed copies of Legendary and Claiming Excalibur or the eBook pack!
<3 always
LH
a Rafflecopter giveaway